2022 Candle Light Vigil
Join us on Thursday, November 24th, 2022 to kick off the 16 Days of Activism Against Gender-Based Violence. This special evening will feature speakers, entertainment and refreshments and a short walk to the falls with our candles (we will provide them) to watch them turn orange. We are so honoured to have Dr. Robyn Bourgeois as our guest speaker and the musical stylings of Indigenous-led drum and singing group Strong Water Singers. For more information, please email Sarah at [email protected]
Guest Speaker Bio:
Dr. Robyn Bourgeois is an associate professor in the Centre for Women's and Gender studies at Brock University and she currently serves as the university's Vice-Provost, Indigenous Engagement. As a survivor of multiple forms of violence, Dr. Bourgeois' research examines violence against Indigenous women and girls, but also Indigenous women's anti-violence leadership. In addition to speaking and publishing nationally and internationally, Dr. Bourgeois testified as an experiential and expert witness at the National Inquiry into Missing and Murdered Indigenous Women and Girls in October 2018. Along with being an academic, Robyn is an activist, artist, and proud mom to three kids.
Parking Map
(click map to open larger image in new tab)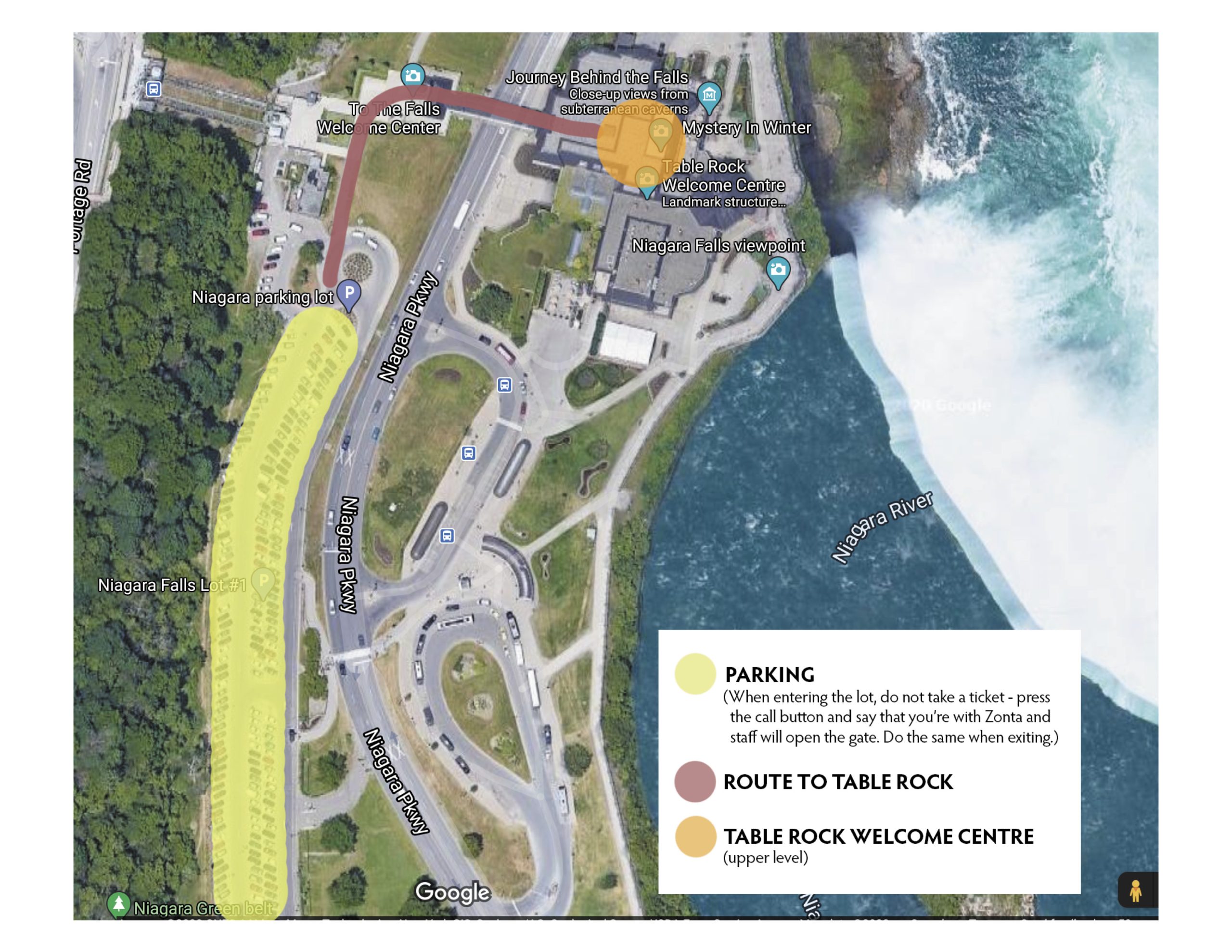 Zonta Says No
From November 25th, the International Day for the Elimination of Violence against Women, to December 10th, Human Rights Day, the 16 Days of Activism against Gender-Based Violence Campaign is a time to galvanize action to end violence against women and girls around the world.
Visit Zonta Says NO for more information on the movement.